Vodafone Group PLC
committed to a zero carbon future, Mobilityways are helping their Newbury campus.
50%
Commitment to reduce GHG emissions by 2025
Is your net zero target more or less aggressive than Vodafone's? Start your journey to Zero Carbon Commuting.
In July 2019, Vodafone committed to setting a Science Based Target which is aligned to limiting global temperature rise to below 1.5°C and reaching net-zero emissions no later than 2050. This will require a significant reduction in our direct carbon emissions as well as setting targets for indirect emissions.
Vodafone group PLC annual report 2020
Mobilityways in action Newbury Campus
Vodafone began life in 1985 above a curry house in Newbury. Newbury remains Vodafone's UK HQ and technology hub, with the campus having grown to include a hairdressers, gym, GP and eight cafes and restaurants.
Using Mobilityways' Scoping Smart Mobility tools – we analysed the real-world commute options for all 4,128 employees working at the Newbury campus.
At Vodafone we are committed to minimising our impact on the planet and to running our business responsibly and sustainably, reducing the energy we use and the waste we produce.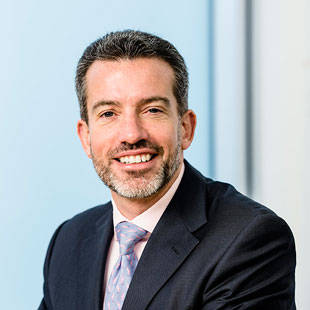 Vodafone's Newbury campus is on track for Zero Carbon Commuting by 2030
445
tonnes
of CO2 emissions saved
2,200
trees
offset through CO2  savings
Calculate the impact that can be made in your organisation
Commuting is responsible for 5% of the UK's total CO2e emissions (18 million tonnes a year)
With over 94,000 employees worldwide, and 17,000 in the UK alone, employee commutes are a major source of Vodafone's carbon footprint.
Vodafone were looking for solutions that would solve both practical and environmental issues, they needed:
Reliable data about their current commuter emission levels.
Actionable results to drive down carbon emissions for their 7,000 office-based UK employees.
Practical solutions to real-world parking problems at their main offices.
Hands-on assistance to increase employee awareness and drive behavioural change.
Reporting on GHG emission reductions.
Drive employee retention by supporting different commuting options.
Key actionable findings from our Scoping Smart Mobility report
The vast majority of Vodafone's Newbury employees - 87% - had at least one sustainable travel option available to them.
Almost a third of the team were in comfortable cycling distance. 9% were in easy walking distance.
Surprisingly, public transport was not viable for 96% of employees.
Following our Scoping Smart Mobility analysis of each of Vodafone's main office sites in the UK, we worked with Vodafone to produce a series of realistic recommendations, with a full implementation and support plan.
Amongst other initiatives, Vodafone decided to implement our Liftshare for Work platform across four of their locations, covering over 7,000 employees.
We returned to the Liftshare Group after being disappointed by the impact and support delivered by a competitor. The

Scoping Smart Mobility

tool provided insights into all the sustainable travel options available to our people at each site, informing our decisions around parking management. Our Project Manager at the Liftshare Group worked with us to understand our culture and processes together with the scoping data to write into our parking policies.

A launch plan was developed

including marketing, communications and engagement tools, through to onsite team talks tailored to our call centres. The Smart Parking, track and trace tool, provides insights of daily sharing activity to reward sharers with parking while measuring environmental impact. In our experience, Liftshare's incredible depth of knowledge in engaging people and driving behavioural change thoroughly

supports our ongoing commitment to sustainable travel.
Alec Gore, Business Support Manager for Mitie @ Vodafone
Start your Zero Carbon Commuting journey with a free consultation with one of our Commutologists