Who are we?
Mobilityways is on a mission to make zero carbon commuting a reality. Our ground-breaking climate tech helps large employers to measure, reduce and report commuter emissions.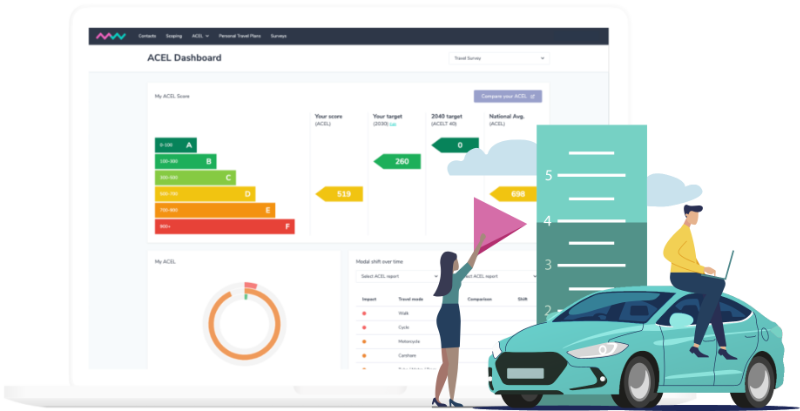 What we do
Mobilityways is a tech company and certified social enterprise that helps employers to meet their sustainable commuting goals.
Our suite of climate-tech tools enables companies to measure, reduce and report their commuter emissions, providing full visibility of commuting challenges and identifying more sustainable travel alternatives for employees.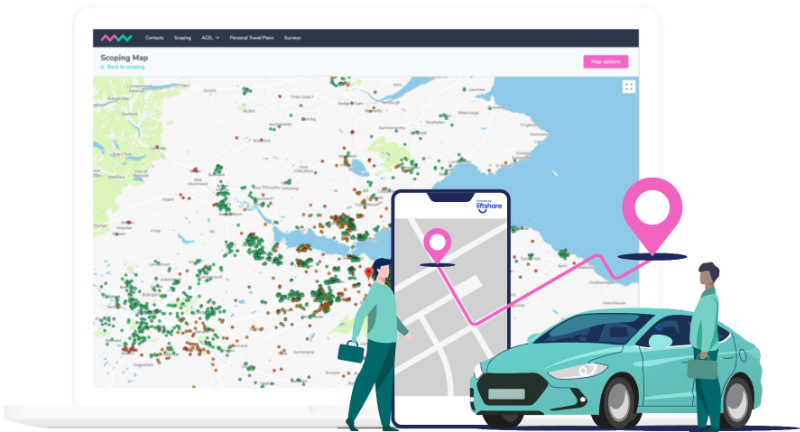 Our framework
Our ground-breaking climate-tech solutions enable you to measure, reduce and report your commuter emissions and meet your net zero goals.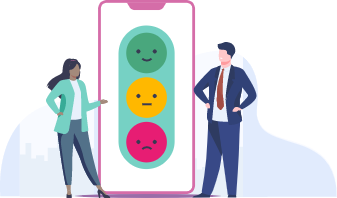 Measure
We measure commuter emissions by building, sending and reviewing employee travel surveys. We'll use the survey results to determine your Commuter Emissions Calculation, and identify real-world sustainable commuting alternatives for your team with our CommuteIQ tool.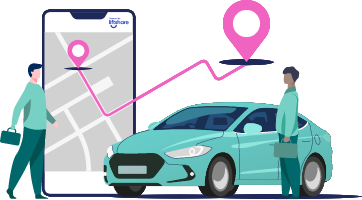 Reduce
We reduce your commuter emissions by helping you to set a new Commuter Emissions Calculation target. We then use our survey and CommuteIQ data to deliver each employee with a Personal Travel Plan (PTP) for more sustainable commuting, before working with you to ensure employees follow their PTPs.
Report
We report your commuter emissions with the Mobilityways Dashboard, which allows you to access all your commuter emissions data in one place. The Dashboard shows your progress towards your Commuter Emissions Calculation target and enables you to determine what is required to further reduce your emissions levels.
We're on a social mission
Mobilityways and its free-to-use community website Liftshare.com are a social enterprise, certified by Social Enterprise UK. We are a purpose-driven business, passionate about changing travel behaviours for the good of people and the planet.
Liftshare was founded with the desire to make car-sharing as normal as recycling. Founder and Chairman Ali Clabburn wanted to fill the empty seats travelling on our roads every day: Since its formation 25 years ago, Liftshare has so far enabled over 1.2 million members to share their journeys. It remains a part of our proposition so members of the public can continue car-sharing for free.
Our History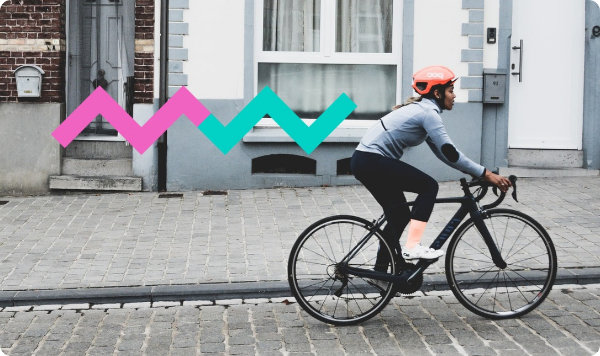 2023 - 25 years of growth
Over the course of 25 years, we've become a certified social enterprise, won dozens of awards for sustainability, business, marketing, IT, and entrepreneurialism, and been named one of the best employers in the country too.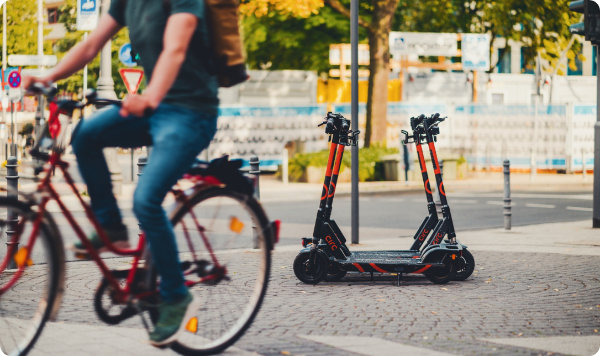 2021 - Mobilityways is launched
In 2021, the Liftshare For Work proposition expanded and rebranded as Mobilityways, with a focused mission to make zero carbon commuting a reality. We are no longer focussed just on car-sharing, but sustainable commuting as a whole. Liftshare.com still exists as a free community website.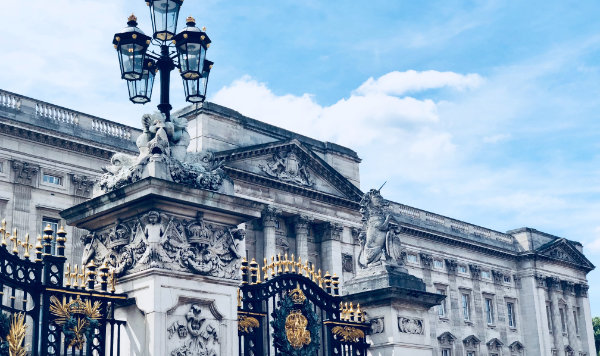 2019 - Royal recognition
The organisation was invited to meet the Queen in 2019 to recognise our efforts in sustainability. We were awarded with the Queen's Award for Enterprise in Sustainable Development. The following year, COVID-19 led to a national lockdown and made car-sharing an impossibility for many. As such, our business model had to become more expansive.
2016 - Time to celebrate
We celebrated both our 700th corporate client and our 18th birthday in 2016. Our Personal Travel Plan solution was also used for the first time this year, while the Liftshare For Work Dashboard was also introduced – the first iteration of what is now the Mobilityways Dashboard.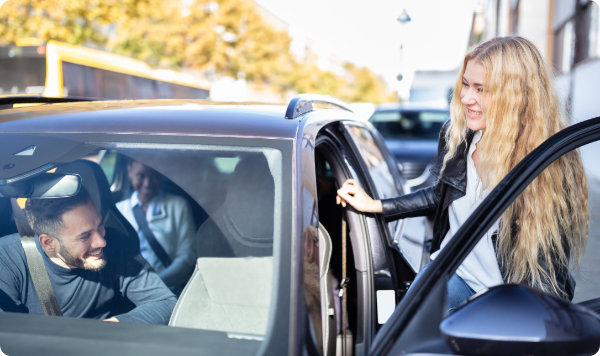 2000 – Liftshare joins the commute
Ali and his team soon realised that the best way for Liftshare to make a big environmental impact was to work with large organisations. As such, Liftshare For Work was created to spread the sustainable message to thousands of employees at once, and begin to decarbonise the commute.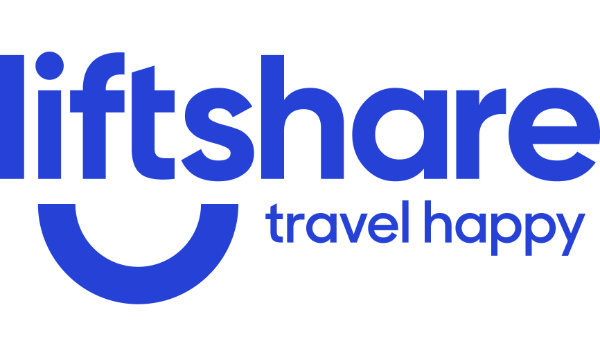 1998 - Liftshare is born
Liftshare was established in 1998 by our Founder and Chairman Ali Clabburn. The idea was born when Ali – a student in Bristol at the time – couldn't afford the train fare back to Norwich. He instead asked for a lift on the student message board and the idea for Liftshare was born!
Our Team
We are a team of Commutologists dedicated to the science of decarbonising the commute. Our headquarters are in Norwich, but our team members are based all over the country. We all closely follow Mobilityways' 'CLUB' values – being customer-obsessed, learning fanatics, united, and bar-raisers.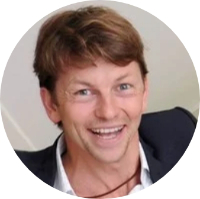 Ali is a car-sharing pioneer and the Founder and Chairman of Mobilityways. He launched the company in 1998 and has spent his whole career helping individuals and communities to travel more sustainably. Ali has won multiple awards for entrepreneurialism, community work and sustainability. Among his award wins are the Daily Mail Young Entrepreneur of the Year Award and the Norwich & Norfolk Eco Hero Award.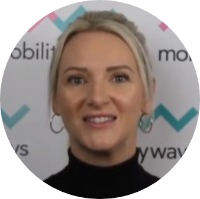 Jules is the Managing Director of Mobilityways, and responsible for the day-to-day running of the company. She studied Business Sustainability Management at University of Cambridge, before years of proven success scaling innovative technology companies. Jules joined us in 2017 and was subsequently the driving force behind the launch of Mobilityways.