TAKE ACTION, REDUCE EMISSIONS
Reduce
Reduce emissions through data-based interventions that help your team commute more sustainably.
Start your Zero Carbon Commuting journey today
ACEL Target
Set ambitious but achievable targets using ACEL
Engage your team with a detailed report and stakeholder workshops. Outline a series of customised options to achieve your net zero targets.
Benchmark your current commuter emissions
Clarify the opportunities for modal shift and set targets
Establish and implement sustainability plans with ease
How low can you go?
The Mobilityways Platform is going to play a key role in achieving our ambition to be a 'clean air hospital' by 2025. Proactively reducing our ACEL (Average Commuter Emissions Level) will help us demonstrate the value of a shift to sustainable transport – environmentally, financially and to our team's health and wellbeing.
Stewart Cundy, Senior Sustainable Transport and Travel Manager, University Hospitals Bristol and Weston NHS Trust
Personal Travel Plan
Make sustainable commuting personal by providing employees with a Personal Travel Plan.
PTPs are travel plans bespoke to each employee, detailing all the commutes available to them.
Mobilityways PTP is the only journey planner in the UK that lists public transport, walking, cycling and Liftshare results in one place.
Each plan is followed up with an automatic survey. This no-touch data collection allows you to measure modal shifts generated by each plan and stored in the PTP behaviour change dashboard.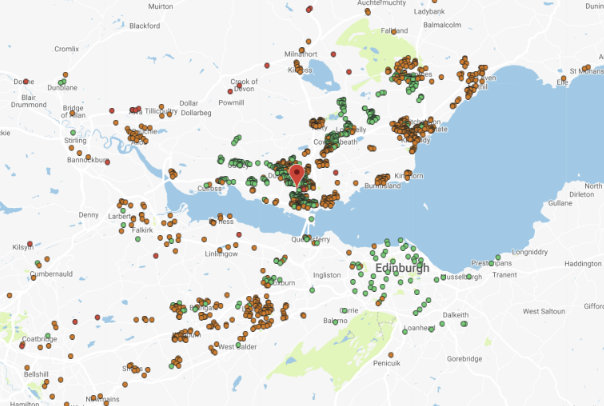 Embeddable widget for your staff intranet.
Shows the most efficient and sustainable means of travel between any two points.
Bulk upload journeys or have staff plan their trips individually.
Track whether your team changed their commute, with an interactive dashboard of results.
Engage your staff with Mobilityways PTPs
PTP has been an essential tool to promote more sustainable transport methods. Being able to educate staff on their sustainable options has ensured we are moving forward with our sustainability goals.
Jo Talbot, University of Central Lancashire
Get in touch now
Tell us a little more about your company, and we'll call you back.