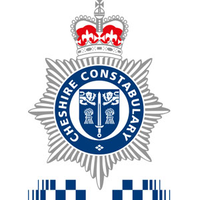 Cheshire Constabulary
partnering with Mobilityways to be a public sector Zero Carbon Commuting trailblazer
2050
statutory commitment to be carbon neutral
840
constrained parking spaces
What are your organisation's net zero goals? Start your journey to Zero Carbon Commuting now.
Today we're leading the world yet again in becoming the first major economy to pass new laws to reduce emissions to net zero by 2050 while remaining committed to growing the economy - putting clean growth at the heart of our modern Industrial Strategy. We're pioneering the way for other countries to follow in our footsteps driving prosperity by seizing the economic opportunities of becoming a greener economy.
Chris Skidmore, Energy and Clean Growth Minister, July 2019
Mobilityways in action - Winsford HQ
Cheshire Constabulary was founded in 1857 and is responsible for policing nearly a million people across a county with large rural expanses and a 200 mile motorway network.
Using Mobilityways' Scoping Smart Mobility tools, we analysed the real-world commute options for all 1,754 employees working at the Winsford HQ.
I am committed to putting Cheshire first and, where possible, supporting local businesses to provide our services whilst still delivering value for money, providing local jobs, and reducing environmental impacts.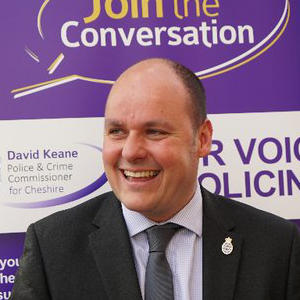 Commuting is responsible for 5% of the UK's total CO2e emissions (18 million tonnes a year)
With over 2,000 officers and 1,500 staff, employee commutes are a major source of Cheshire Constabulary's carbon footprint..
Cheshire Constabulary were looking for solutions that would solve both practical and environmental issues, whilst not jeopardising their critical operations. They needed:
Solutions that would not impact their critical operational work.
Practical solutions to real world parking problems at their HQ.
Actionable results to inform data-driven decision making.
Reliable data about their current commuter emissions.
Improved transport infrastructure through partnerships.
Expert advice and support with minimal distraction from core work.
Key actionable findings from our Scoping Smart Mobility report
Surprisingly, public transport was not viable for 91% of employees.
Active travel was not realistic for most of the team, with only 6% of the team in walking distance.
The vast majority of Cheshire Constabulary's employees - 79% - had at least one sustainable transport option available to them.
Following our Scoping Smart Mobility analysis of Cheshire Constabulary's HQ, we worked to produce a series of realistic recommendations.
One major outcome was a partnership with the local bus operator – Arriva. Close analysis of our data indicated that minor adaptations to Arriva's routes would allow substantial increases in Police Staff patronage.
Amongst other initiatives Cheshire Constabulary decided to implement our Liftshare for Work platform.
The management of our commuters is important to us, so we invited Mobilityways to complete a scoping report around transport to help us reduce parking and carbon emissions. We discovered only 9% of employees could utilise public transport, and only 6% live within walking distance. Scoping gave us a toolbox which we can utilise to really maximise our travel policy and transport choices for our colleagues travelling to work.
Michael Johnson, Environment and Sustainability Lead, Cheshire Constabulary
Start your Zero Carbon Commuting journey with a free consultation with one of our Commutologists
Get in touch now
Tell us a little more about your company, and we'll call you back.